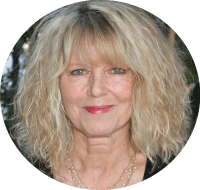 Practice Consulting
Dot has over 11,000 hours of experience consulting and training several hundred private practice owners and their staff to successful result on:
Referral Marketing and Public Relations, including surveys to gather a better understanding of the needs of their community in order to position their services in the community thus gaining better acceptance.
How to organize for increased productivity and coordination.
Strategic planning to identify their goals and objectives including the programming and evaluating actions needed for attainment of these.
Understanding and operating by production statistics and graphs in order to be able to manage their business objectively and have a viable and expanding business.
Financial planning and creating a budget to manage the company finances for improved solvency; this includes training on the ability to understand and analyze financial statements and situations.
Designing and implementing internal communication systems to improve the efficiency of communication amongst staff.
Human resources and what to look for in potential employees; additionally implementing fair staff discipline and ethics to improve group morale.
I address and handle pretty much anything that can go on in a clinic which an owner wants to remedy and/or improve. I've helped PTs with everything from starting up a practice all the way to working with private practice clinics that have over 600 staff. I have a wide range of what I've experienced and can draw knowledge from when working with clinic owners.
If you have questions about your practice and would like some help, please contact me at [email protected] or call my office at (626) 793-2444.